Philips SpeechLive Premium is

a new
effective way of communicating!
Let Your Voice do the Work

and communicate in writing
no matter where you are
Dictate your work straight into your smartphone or voice recorder and have Philips SpeechLive do the rest.
You will receive the transcript virtually instantly in your mailbox, if you want.
Just check it and finalize. Ready!
Speak. Send. Done.
Test drive the new effective way of communicating now!
Be productive
on the go
The Philips dictation recorder app is part of each SpeechLive subscription. The app is designed to work seamlessly with the SpeechLive  workflow solution. Record, edit and send dictation files directly from your smartphone and reduce document turnaround times. You can also choose to send dictations directly to the transcription service and optimize your productivity.
SpeechLive builds on
the Philips voice recorder app
Professional recording

Record, edit and send your recordings for transcription from anywhere
Professional editing

Insert, overwrite, append to recording or cut sequence
Send options

Send your recordings for online transcription, speech recognition or directly to your dictation workflow
Recording list

Categorize and organize your recordings and monitor their status
Download the app

Car mode

A simplified interface allows you to concentrate on driving
Widget

Record directly from your home screen without opening the app
Customizable

Customize the app's buttons to fit your individual preferences, like car or express mode
Barcode scanner

Easily link client files or data to your recordings
Download the app

You speak.
Speech recognition
types for you.
If you are looking for an almost immediate transcription of your notes, tasks or simple documents, we recommend our SpeechLive online speech recognition software. The sophisticated and smart recognition software gets used to your voice and keeps learning. This ensures almost perfect speech recognition results. All you have to do is speak and send off your recordings. The speech recognition service will do the typing for you and you get your finished text files straight to your inbox.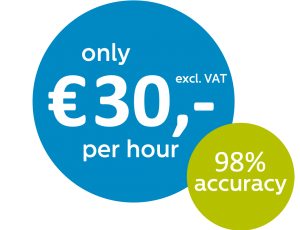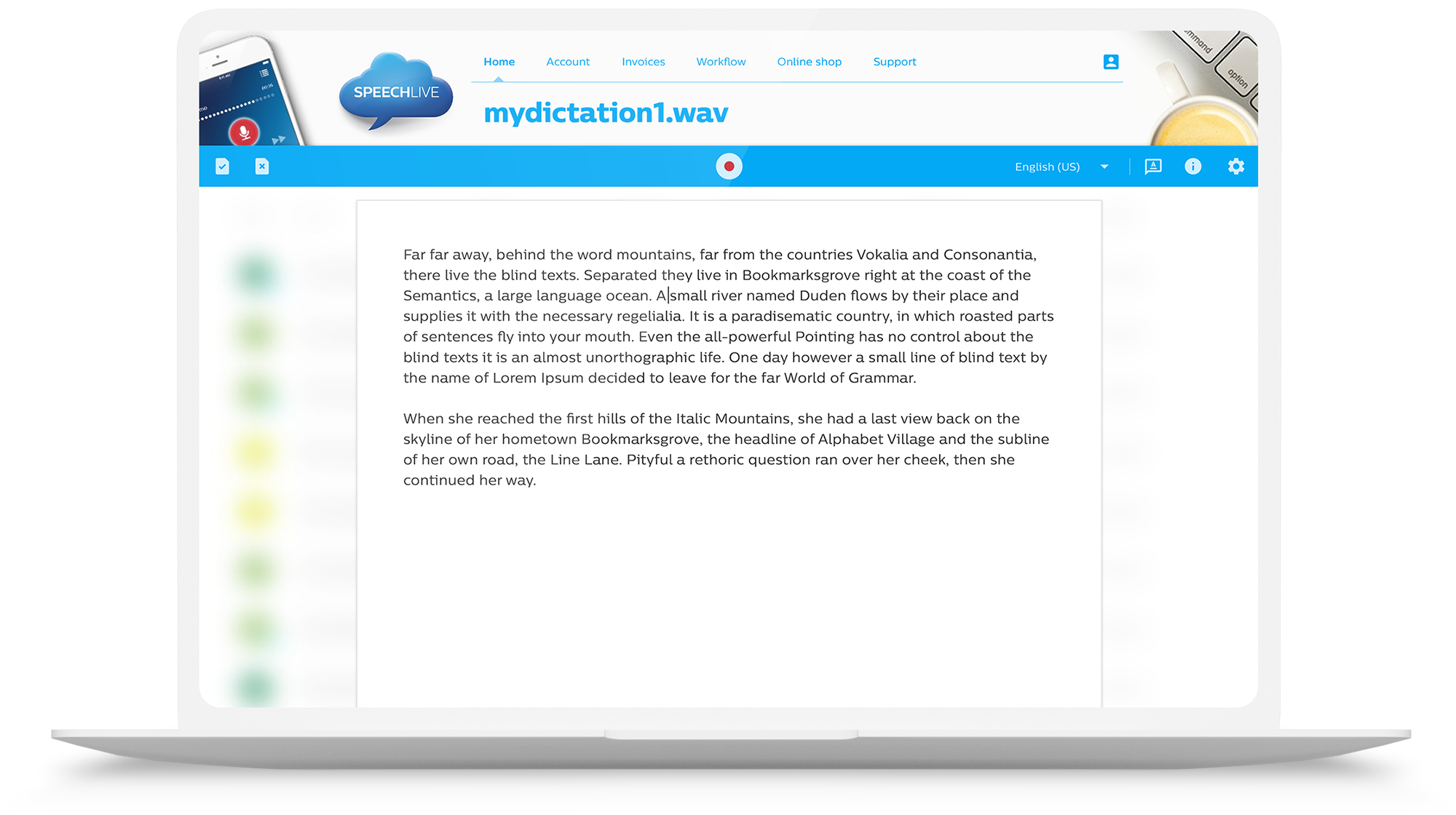 Speech to text
in real time
SpeechLive accurately transforms your voice into written text in real-time in your browser. Speech to text allows you to finish emails, reports and other documents even quicker and effortlessly than ever before. You can even add your own vocabulary for maximum accuracy and use voice commands to insert paragraphs, punctuation marks and special characters to your document.
Transform your voice


into written text
SpeechLive converts your voice to text immediately and in real time while you speak. SpeechLive speech to text is tailored to work with real-life speech and can accurately transcribe proper nouns (e.g. names, places) and context-specific formatting. The audio file is also saved to your SpeechLive account, in case you want to review it later.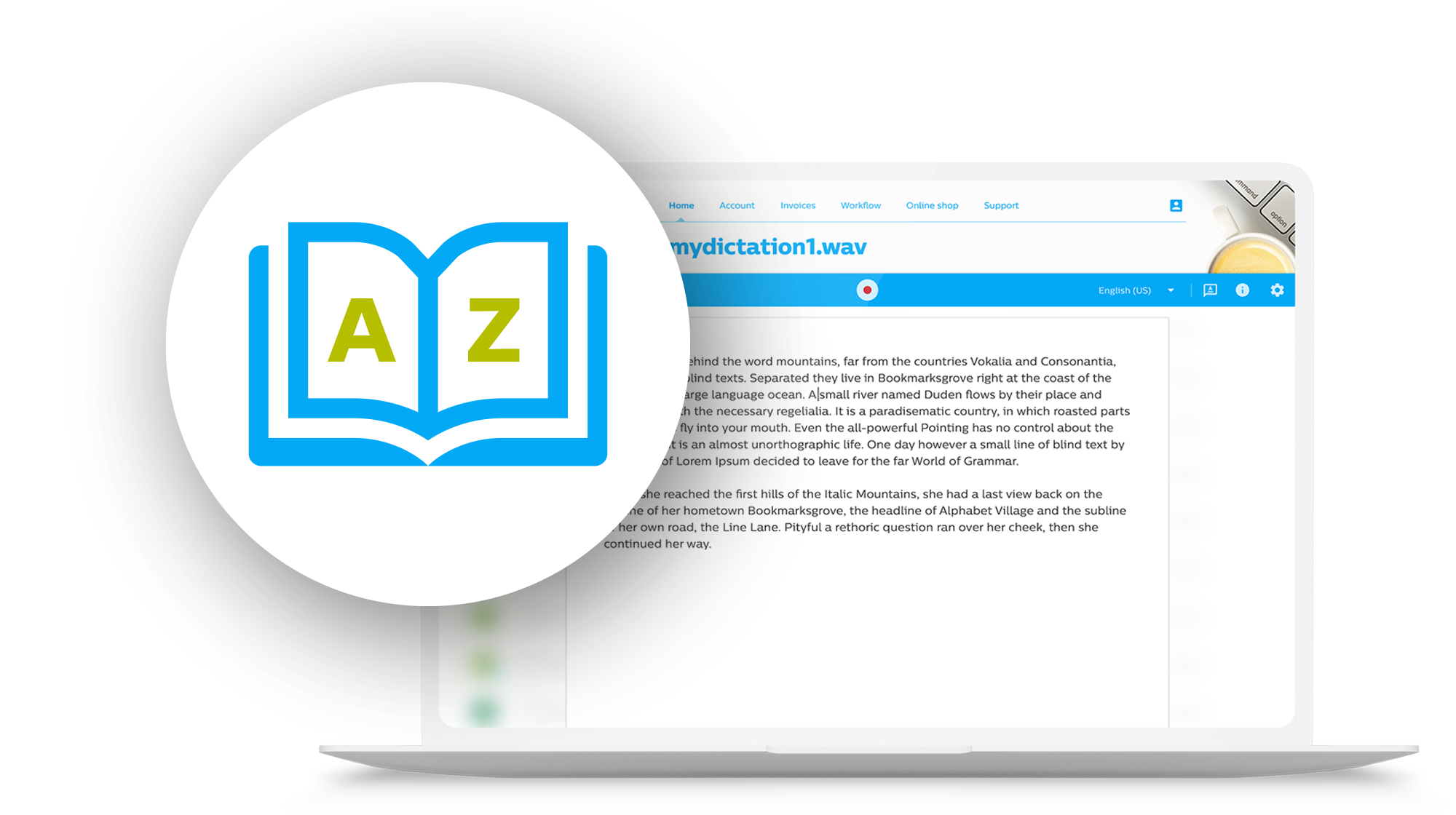 You can customize speech recognition for your business by specifying up to 4,500 words or phrases that are likely to be spoken (such as company-specific terminology). SpeechLive also automatically recognizes addresses, years and currencies, depending on context.
SpeechLive can recognize and transcribe 17 languages and variants including English (US, UK and Australia) German, French (France and Canada), Spanish, Italian, Portuguese, Catalan, Danish, Dutch, Finnish, Greek, Norwegian, Swedish and Hebrew.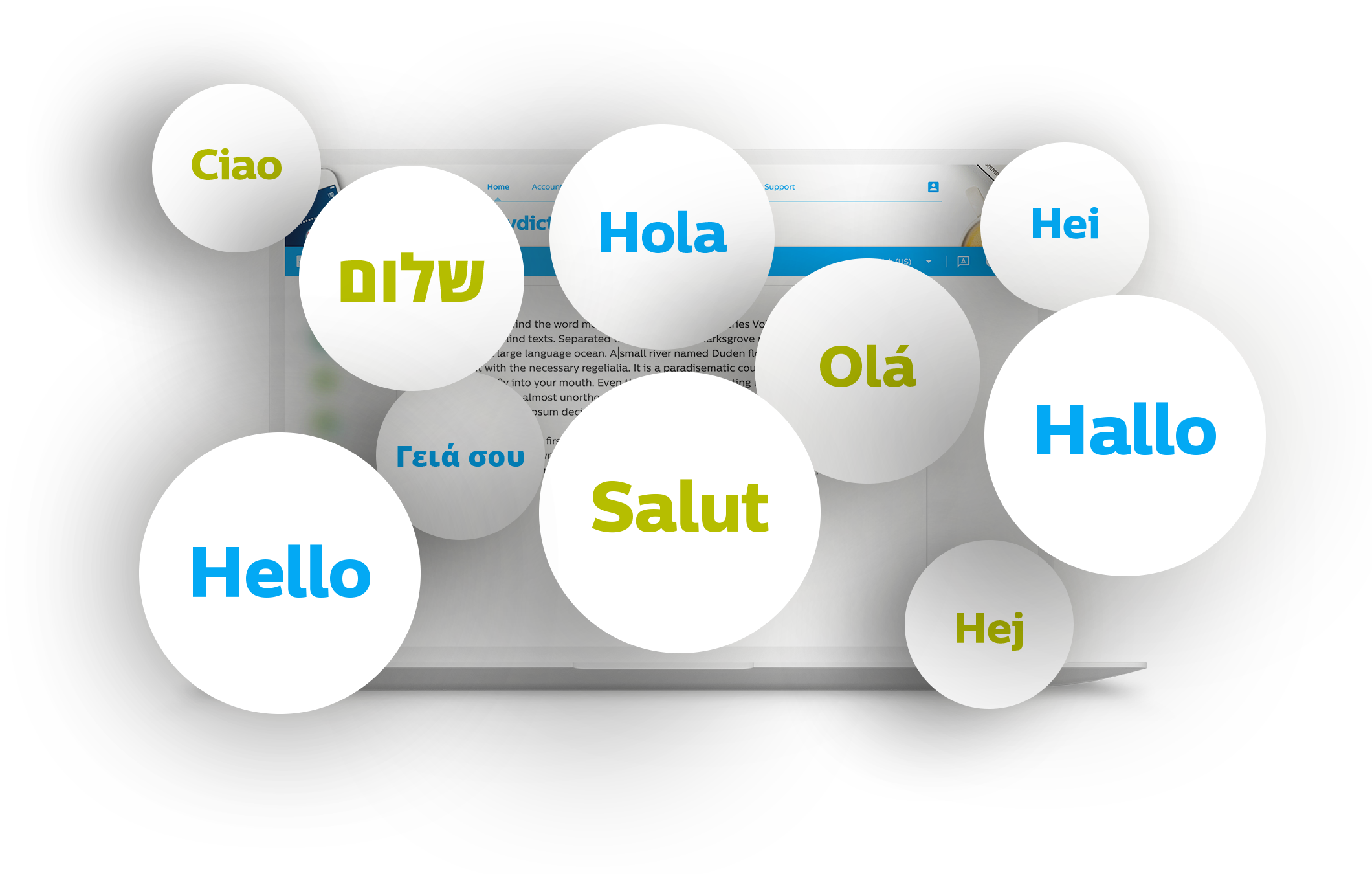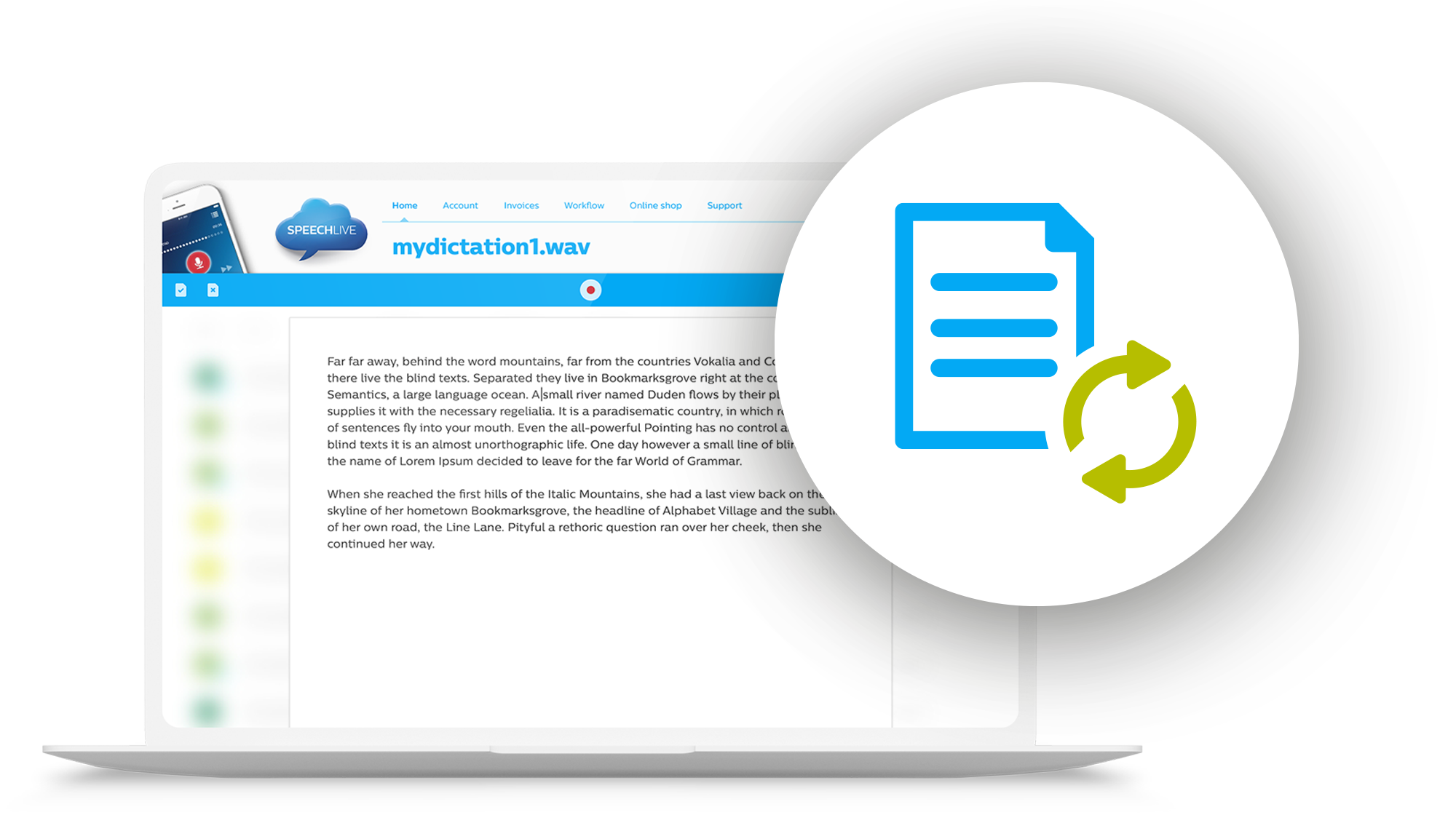 SpeechLive automatically saves the current document and recording, helping to reduce the risk of data loss in case your computer crashes or you accidently close the browser window. The next time you log in, simply continue working at the point where your dictation was interrupted.
Team up to


work faster and smarter
SpeechLive works seamlessly with Philips SpeechMikes Dictation Microphones and SpeechOne Dictation Headset. Using devices that are optimized for speech recognition and dictation improves recognition accuracy, avoids switching back and forth between microphone and keyboard, allowing you do more, better, and faster.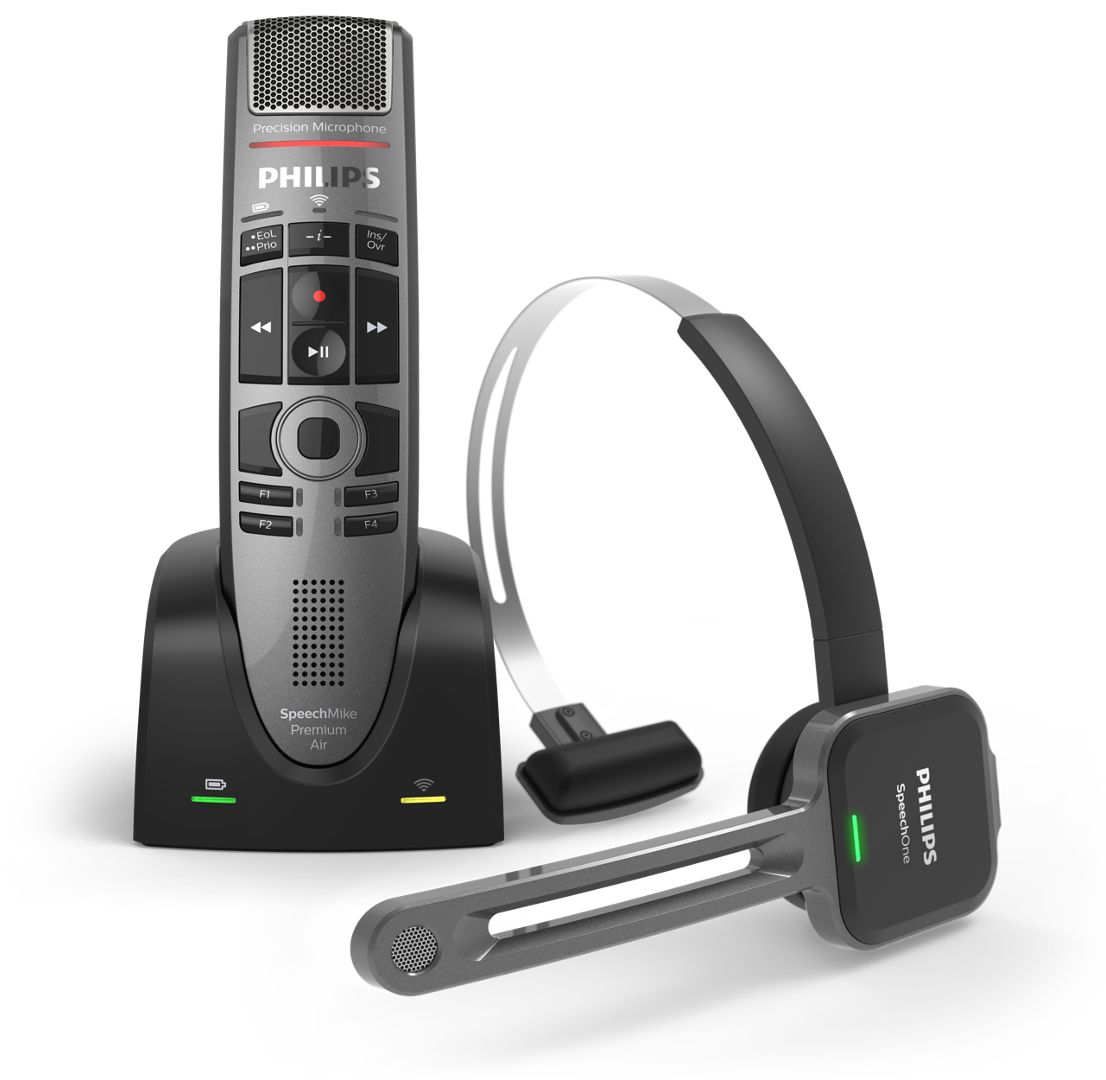 Maximum protection
of your files
SpeechLive secures your dictations by encrypting them during recording, again when they are sent, and again by storing them in an encrypted format when safely kept in the cloud. This means end-to-end double encryption and protection from unauthorized access.
Highest security

SpeechLive is an extremely secure cloud storage, utilizing the highest security standards available.
Real-time encryption

Dictation files are encrypted in real time with the highest encryption standard available to protect your data.
Double encryption (256×256 bit encryption)

Philips uses state-of-the-art encryption standards to protect your data. Data centers used by SpeechLive were awarded with the most important security certificates.
Test drive it now!

Fill out your data below an we'll get back to you.

SpeechLive.cloud
an Ateq International BV brand

Luchthavenweg 81.205
5657 EA  Eindhoven
The Netherlands
Online Workflow Management Overview